About the Coordinator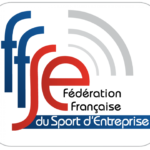 The French Federation for Company Sport (FFSE) was formed on March 29th 2003, transforming an already existing organisation that had been created in 1952. It groups together more than 2,000 structures which work on the development of sport for all within a community of work. The FFSE promotes the physical exercise and grassroots sport practice as a user-friendly way to improve health and well-being, as well as to strengthen social links and productivity within a company.
The SWinG project is really innovative in its constitution as it brings together various stakeholders that will allow both CROSS-SPORT and CROSS SECTOR activities and exchanges.
In facilitating the transfer of knowledge and good practice, the SWinG project will allow the partners and the sport sector in Europe to go faster than it could have done on its own while learning from each other.
The academics will offer their specific knowledge and know-how on developing consistent standards and indicators and ensure that the desk research and study carried out will be reliable.
The sport organisations will ensure that the specific needs of the sector are met and that the specificity of each level (local/national/European) are taken into account. They will also be instrumental in identifying and supporting the mentees.
Representatives from the business world will recruit mentors and showcase the importance of nurturing a women's network in order to reach and sustain decision-making positions. They will also bring in specific leadership skills, as well as unique productivity tools that emerging women leaders may lack, yet need in order to advance into higher levels of decision-making..
"It is a privilege and an honour to bring in such a strong and unique partnership. There is quite a unique buzzing energy in the consortium and I am confident that we have the right set of skills, experiences and willingness in the room. Yet we know everyone has a role to play and we will not achieve anything alone. That's the reason why we will along the project call for joint-actions, seek synergies with other initiatives and invite associate partners.

Carole Ponchon

SWinG Project Leader
About the Project